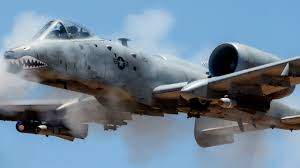 Posts

2,993

Joined

Last visited

Days Won

6
Profiles
Forums
Blogs
Gallery
Downloads
Media Demo
Events
Everything posted by Pinecone
Lifetime flight miles are the number of miles towards Million Miler status. Miles that don't expire are earned miles you can use for upgrades or free tickets or similar.

I don't see the O2 system adding 50 pounds. In my plane, it is a kevlar wrapped 115 cf tank, that weighs about 17 pounds. I have a 252 upgraded to Encore specs, with O2, but not TKS, I have a 1119 pound useful load. So 3x 200 pounds of people, 150 pounds for TKS with fluid, there is still 350 pounds for fuel and luggage. In the mid teens, I do about 175 KTAS at 10 GPH. I have a upcoming flight that is 550 nm, it flight plans at 3 hours 11 minutes and 42 gallons. So take off with about 50 gallons, would leave you 50 pounds for luggage. Obviously, with only 2 people, you could carry 200 more fuel/luggage

A question, the Garmin EIS on a G3X does have the fuel required to destination and fuel remaining at destination like the JPIs?

These days you can get a rough estimate of install of between 50% to 100% of the cost of the equipment. The range is due to things like it costs pretty much the same to install a GTN-750 and a 650, but the equipment cost is a LOT more for the 750. Also, as you do more at one time, the percentage goes down as you have already paid for taking the interior and inspection panels apart and putting it back together.

BTW, you do not want to capacity check your battery often. It stresses the battery. Concorde has a table of how often to test based on age of the battery and last test.

My trip was golden. Tail wind MD to Longview. About neutral the next two legs. Tailwind home. At one point, 52 knots directly on the tail. 229 ground speed. But a 40 knot head wind, I am still doing 135 over the ground. The Cherokee would be doing 68. Headwinds are less of a factor the faster you go. Heck, 40 knots headwind in a T-38 still has you doing 500 knots.

Actually about a wash on painting every 10 years. Delta is $200 per month. 10 years that is $24,000. Which is about a paint job these days. I am still a HUGE fan of being in a hangar.

When my panel is done, I will have a G3X on a back up battery. A G5 with a 4+ hour internal battery. An AERA 760 with battery. And iPad with GPS. Belt AND suspenders.

DEFINITELY check with YOUR insurer. They have different definitions of what constitutes the same aircraft.

You should be able to sell a new, never isntalled 830 for most of the cost. The 900 and getting rid of the legacy instruments, frees up a lot of panel space. The GPS connection to the JPI is FANTASTIC.

What I did was find a plane that had a panel I could live with, but worked in putting away the money for the panel I wanted. I would definitly get something with WAAS.

I don't use my points for free tickets, I use them for upgrading. Many times I will call and the agent will look into alternate times/dates and find a fare with upgrade (booked) that works for me.

I have had no issue with my Mini 6 getting a position. Even in non-window seats. I have not tried my iPhone 14, but my previous Xr did not work well on airplanes.

They could mean M20C or the could mean any M20. ASK.

Hmm, this summer I did a leg of 1333 nm. I was helped by being at 17,000 and having a roaring tailwind. I was airborne for 7 hours and 3 minutes according to Flight Aware. In his Cherokee, lower with no wind, that flight is over 12 hours. Meaning the addition of at least two stops. So not really a one day trip. Also add in the cost of meals and a night in a hotel to the overall cost. I burned about 80 gallons. Cherokee would have been around 92 gallons at 7.5 per hour.

I have a beacon to be added. Whelen https://www.gallagheraviationllc.com/WAT-28V-OR36R2N-Red-LED-Beacon-28-VDC-26-Base_p_177.html I would have liked the more aero shaped one, but not for close to double the price. Not installed yet (will be done during avionics work.

Out of the box. Keep the tie down AND get the hangar. Much of the year, you can tie down and be close to your plane. Times when hail is likely or snow and ice, hangar.

Might want to post the voltage, as they are voltage specific.

$10 a year is peanuts. I started aviation forum participation on AVSIG in the Compuserve Days, where you paid by the minute of connect time. Ponder a post or your reply, and you were eating up money. Thank god someone developed TAPCIS to dial in, downlond new messages, then log off. You would read and write, the push the button, it would dial in and upload, then log off. Saved a LOT of money

The one night stay award is not that much different for many properties. Mny are 25,000 now. But the multinight is much better, as now there is only one night. Stay two nights, it is 2x the points needed. One really big change that is annoying was, in the past the points requirements did not change for special events. In 2015, wife and did the F1 race in Montreal. The rooms were $450 for Friday and Saturday night, but still only 25,000 points per night. I am lifeime Titanium with Marriott. I have heard that there will be no more people getting lifetime Titanium. Not the highest lifetime will be Platinum (the old Gold level) When I made lifetime, back before Titanium, the program was not known. Unless you knew someone who was lifetime Platinum, you would not find any info. There was no publish criteria for it, and no one you could reach in Marriott knew. When I made it, I got a new card in the mail. No comment in the letter, just the here is your card letter. So I got out my old card and compared it. Same design. Same name. Same number. Expiration, OMG, there is none. And then noticed under the logo, in small letters, it said Lifetime. I am lifetime Gold with United (Million Miler), so get lounge and free bookable ungrade to premium economy. I got MM due to the merger. United only counts base miles and miles on United aircraft. No class of service, no code share, no partner. When they merged with Continental, their program was based on Delta, which counted everything. So United did a one time adjustment to match what you would have earned with Continental. So I jumped for 480K to 920K and make it pretty easy. Lifetime Silver with Delta, which like AA Gold, gets you nothing. But I am less than 50K from 2 million miles, that gets me lifetime Gold. Which now, gets me virtually nothing.

Too bad they don't have that. I would put it into my upcoming avionics upgrade

OK, good to know. Hmm, spend $120K to make Silver. Cheaper to just buy some tickets. Unless you spend that much. Even with my airplane I don't spend that much on credit cards. I have a Delta AMEX Platinum.

And while you have them apart, the Marsh Bros teflon washers are a good idea

At this point, that makes a LOT of sense.

The article mixes up some things. Points earned from using their card does not count to loyalty status. They are just points you can "spend." Delta has, for a few years, had a loyalty program that combined miles flown AND dollars spend ON TICKETS WITH DELTA. But, there were milestones of credit card spending where they waived the dollars spend on tickets requirements. Since they also carried over unused (for loyalty level) miles, there have been some COVID years, where I "earned" a high status due to carry over miles and credit card use without actually flying on their airline. The requirement for spending came about based on some people finding that they could make a high status for very little cost by doing some strange flight combinations. That they were doing so was not the problem, but that they started websites on what they were doing and how others could also do so. So the airlines added the spending requirement. Delta just recently took that to the next level and just removed the mileage part and says you have to spend XX on TICKETS to get YY status.. But that can acually make it easier to earn high status for business travelers. IIRC, to make Diamond (Delta's highest status), you have to spend $35,000. In years past, I have done that on 3 trips (international and business class). And I would do 10 - 14 trips per year. Delta has the issue that there are too many high status fliers. Unless you are Diamond, you can just about forget upgrades to business class. And even Diamonds are not upgraded a lot of times. They also just removed the lounge access for international flights for loyalty status. In the past (and on all US major carriers) if you were second tier (Gold on Delta and United or Platinum on American), if you were on an international flight, you could use the airline lounges. United is to the point they have separate lounges for those with loyality tier or pay for lounge access and those that are flying Business Class. While I don't fly as much as I did in the past, I still fly a good bit. I am Million Miler on United and Delta, and about 50K short of 2 Million on Delta.