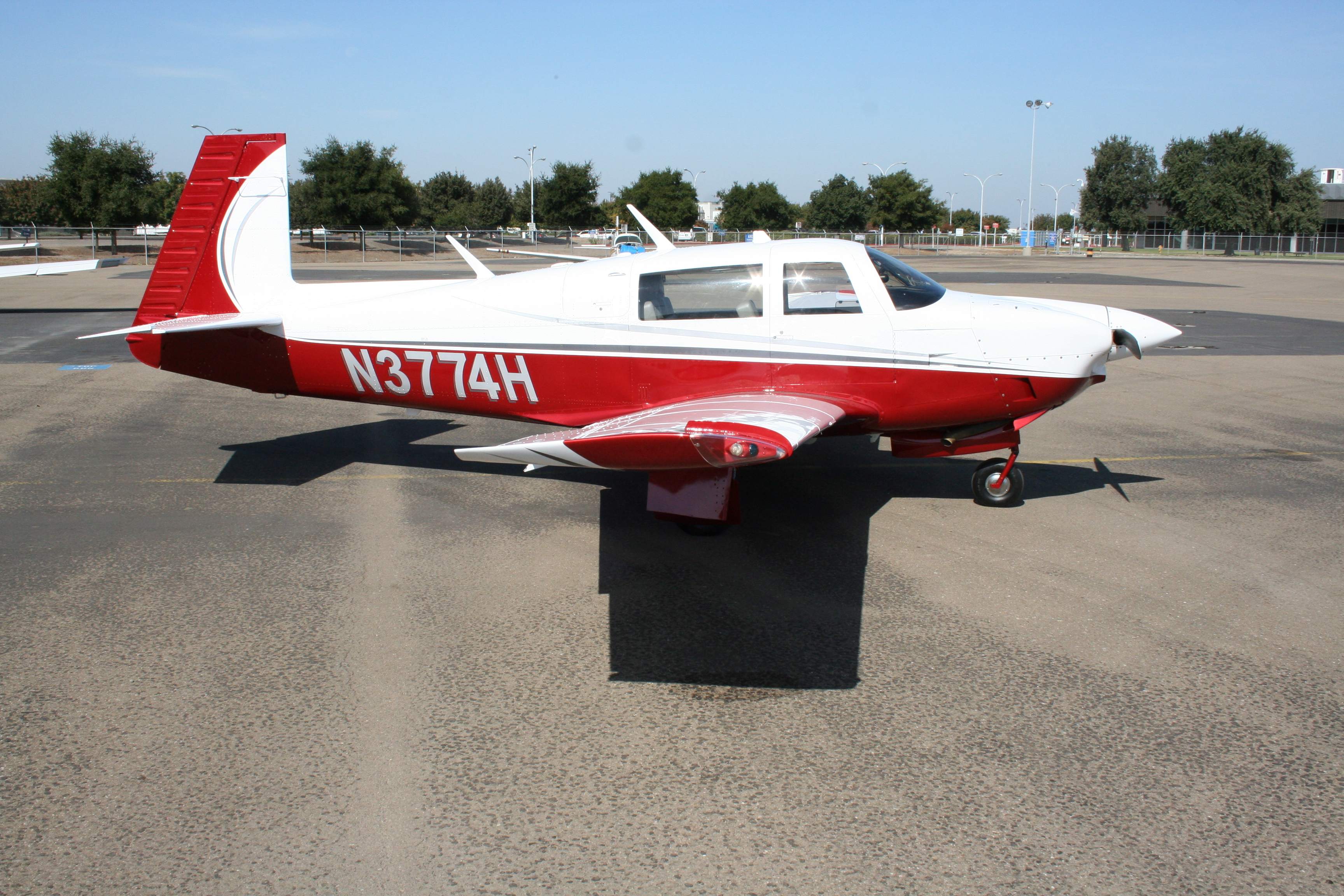 Content Count

133

Joined

Last visited
Community Reputation
47
Excellent
Recent Profile Visitors
The recent visitors block is disabled and is not being shown to other users.
Presuming XYZ is on V123 another way is to select direct to XYZ and change the Course To field to match the inbound course to XYZ along the airway. Fly the heading until the needle comes active.

Sorry for the delay. I'm on business travel and will be back and can call on Friday morning.

I have one from a 1980 M20J that was replace a few years ago. It worked fine at the time but the ink in the engraving is pretty warn. If you are interested, let me know and I can get you a picture.

That note was added to Rev 21 as you can tell by the change tracking mark in the doc. I know because I was asking for that change as before that you couldn't even use the external antenna if you had an external GPS connected. I've tried the internal GPS without an external antenna in my 201 and it didn't work well out on the ramp. I didn't try it in air.

I'm not sure I am understanding you correctly but if you are saying that you can't have the G5 both connected to an external GPS and have the external antenna with the internal GPS enabled then please look at the latest rev of the install manual, Rev 21 I believe, as it added that as a legal configuration. The manual is vague on it but you can see on Page 17 of Rev 21 that it states: Note: It is possible to connect to both a Glare Shield Mounted GPS Antenna via a coaxial cable and a GPS navigator over RS-232 simultaneously.

I don't disagree but I don't think it meets the requirements to have a standby heading source.

You will get GPS ground track in that situation, not heading.

Without the GMU-11 or a connection to a GDU there is no heading. With a power failure, there is no power to the GMU-11 and most likely none to the GDU so no heading.

As I understand it the GMU 11 does not get power from the backup battery so if you lose power you lose heading

I also have a Davtron M877 but I've been wondering if it meets the requirements as it doesn't display seconds, just the flashing colon between the hours and minutes. I've been meaning to check if that meets the regs. I was told by Garmin that the clocks on the GTNs and the GDUs do not meet the requirement. Update: Checked with Davtron, they said it is a grey area and won't comment on whether they meet the requirement of not.

I do believe that this will work out just fine and yes, it should also drive a GFC-500 as all that really needs is the G5. When the 275 gets GFC-500 support later this year, it isn't clear if it will provide failover of the GFC control from the G5 or not

Probably but only because mine were installed just about 9 years ago and I like the latest and greatest, not sure what value it will really bring yet in terms of new features only for the Xi.

Sarasota Avionics is advertising upgrade costs, $3K for 650, $4.5K for 750 https://sarasotaavionics.com/avionics/gtn650-to-650xi-upgrade https://sarasotaavionics.com/avionics/gtn750-to-750xi-upgrade

Does that kit fit with a LoPresti cowl on the J?

No boost pump but if it helps anyone I have a master, a radio master, and a trim switch sitting around.