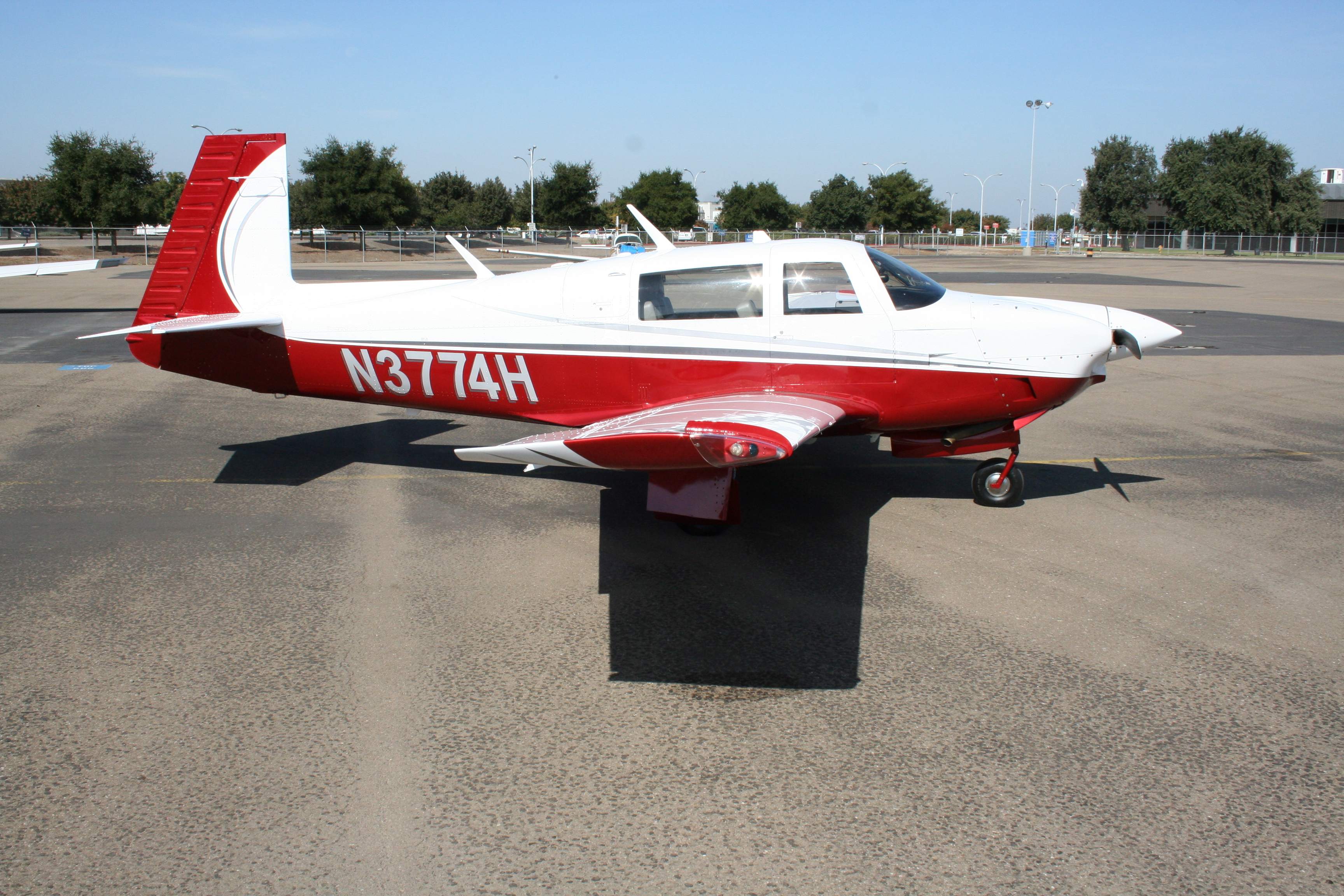 Content Count

288

Joined

Last visited
Community Reputation
144
Excellent
Contact Methods
Website URL

https://www.mooneydriver.com/
Profile Information
Gender
Location
Interests
Reg #
Model
Recent Profile Visitors
The recent visitors block is disabled and is not being shown to other users.
Curt, Looks great, I'm glad you are happy with it. I'm sure you will enjoy flying behind that panel with all the great capabilities. I love that you got your dad's signature on there. Adam

I know it is entirely subjective so I'm not at all saying you are wrong but I find the display on the TXi to be much easier on my old eyes. I agree from a feature point of view, if you don't need the interoperability, that the G3X is a better value.

This is the part number that was installed in my 1980 M20J under the lens from the LASAR wingtips: Whelen OR650GE

I did it a long time ago in my 1980 M20J, it took the avionics tech about 1.5hrs including removing the side panels. You do need to run power but the jacks that are present have the wiring needed for the audio panel. If you decide to do it, make sure to add connectors for the wiring to the side panels so they can be easily removed without having to remove the wires from the lemo jack. I presume there is already a conenctor for the audio jacks currently installed and hopefully there is an open pin in that connector for the power wire.

That is correct, in addition to installing the glareshield antenna (which by the way works perfectly fine below the glareshield as a minor modification of the STC instructions) you need to enable the internal GPS or else it will not provide any data for aiding.

I also wish they published much more technical information. I've found that most avionics installers don't really understand the technical details of how this new equipment works and without even having installation docs available that leaves those of us who really would like to understand trying to piece together bits of information.

Skip, what Steve from Garmin explained to me was that if both the internal GPS was enabled and the G5 is also connected to an external GPS via RS-232 that it will use the GPS metrics (like HDOP, VDOP, etc.) to decide which was providing the better fix and use that information for the aiding.

I do not have the issue and I have the YD so it isn't a function of YD. If you boot into config mode, on the device information page you should be able to enable Diagnostics/Data Logging.

I have 250 hours on my install (with YD) with no disconnects at all in any condition including moderate turbulence and turns greater than 90 degrees. I would say it is most definitely not normal behavior. It would be best to put a micro SD card in the G5 and collect the logs for Garmin to examine.

As I understand it there are two versions of the AmSafe airbag seat belts. There is the version that is the factory installed one which is expensive to maintain as there is a special tool needed for the annual inspection that I believe most shops rent and return given the cost. There is also the SOARS universal seatbelt airbag restraint system that is lower cost and doesn't require the annual special tool rental. I don't have any experience with either but have considered the SOARS version given a positive review by Aviation Consumer.

Accessiblity from Planelogix isn't a problem, you can invite someone to have either read or read/write access and sign-off capability for entries. I haven't used this capability though as my A&P/IA isn't really interested in this new fangled high tech stuff

If you sell the new owner can take over the account but also can just export a PDF of all the logs. Even with Planelogix, I still keep all my paper records up to date.

I use planelogix. The process was easy but not cheap. I find it most useful as a backup of my aircraft records (they produce a beautiful logbook that they update yearly). Second it is very helpful as it is searchable. I haven't found it useful for maintenance scheduling but I haven't really tried yet.

Sorry, I should have posted it a year ago, it's been sitting for 2 years since my GFC-500 upgrade. Robert, PM sent for an update.